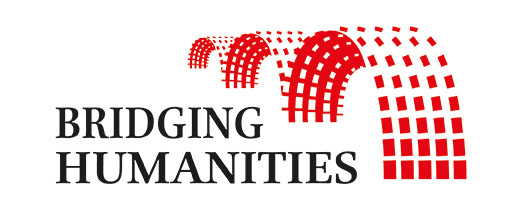 This website is currently under construction. A new website will be launched soon.
For the registration of our launch event on 7 June please fill in the registration form below.
Bridging Humanities is a peer-reviewed and academically recognised publication that aims to promote a methodology of knowledge production in which the digital makes an integral part. Acknowledging the endless possibilities opened up by the introduction of the digital in the fields of humanities and social sciences, Bridging Humanities aims to:
create an interdisciplinary platform that encourages researchers to experiment with a new use of the digital in their research fields, and to promote an interactive use of academic output
provide informative and high-quality projects from a diverse range of disciplines from humanities and social sciences
elaborate an interactive methodology of creating and sharing knowledge.
On 7 June 2018 Bridging Humanities organises a launch meeting with the theme 'Decolonisation of knowledge'.
Please find the invitation
here (PDF)
and use the form below to register.
[contact-form-7 id="14" title="Contact form 1"]
Editorial board: Kim de Vries, Mirjam de Bruijn, Lucia Ragazzi

Advisory board: Inge Brinkman, Maartje Janse, Shamil Jeppie, Daniela Merolla, Ayobami Ojebode, Philippe Peycam, Ksenia Robbe, Jos Damen

For more info: info@bridginghumanities.nl